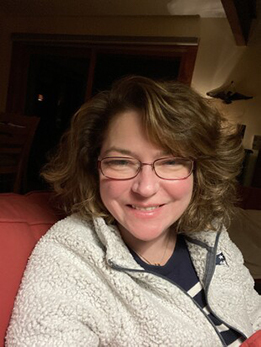 Claire was previously a health leader on Myasthenia-Gravis.com.
My Myasthenia Gravis diagnosis came in 1995 when I was a senior in college, student teaching and planning my wedding. It was a very challenging time in many ways but I decided to face the diagnosis with as much positivity as I could muster. Over the past 26 years, my family and I have battled through multiple hospitalizations and difficulties managing my symptoms. We have also had a few periods of remission (medically induced and one spontaneous remission) and I am always hopeful that the next remission is just around the corner! I have Treatment Refractory Myasthenia Gravis, which means my immune system does not respond to, or I have extremely adverse effects to the medications. I have been treated with every medication on the market, other than Solaris, with varying degrees of success.
Since graduating from college, I married my college sweetheart. He was in the Navy's Pilot Training program and we moved all over the country before settling down in New Hampshire with the NH Air National Guard. We have two amazing teenagers and two crazy big dogs who bring us so much joy!
While my husband was active duty, we moved often and I held several different jobs, I held several different jobs, including working in a pharmacy, helping in a bridal shop, working in a winery, working as a wine buyer, and many more. A friend and I decided to study sign language to help us to communicate when I have difficulty talking. It was a creative and fun way to face a huge struggle. I went on to study sign language interpretation and worked in that field until we had our first child and we decided I would stay home to manage the family and focus on controlling the MG.
Once our children were school-aged, I began work as a freelance writer and worked semi-full time as a substitute teacher in their elementary school. Due to a myasthenic crisis and subsequent flares, I am no longer teaching. Lately, my sole focus has been to practice self-care and to reach out to others living with chronic illness. We all face challenges, it is my personal goal to find silver linings while facing my challenges head-on!
Click here to read all of Claire's articles on Myasthenia-Gravis.com.