Jessica Liao
Last updated: September 2022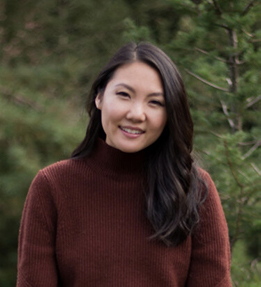 Jessica was previously a health leader on Myasthenia-Gravis.com.
Jessica Liao was diagnosed with a rare form of Myasthenia Gravis, anti-MuSK+ MG, in February 2019 at age 27. She had just found out she was pregnant the month prior, and led a full life with her creative small business, full-time job, and 2-year-old son. Suddenly, all of her dreams and plans came crashing down as she spent the next few months in and out of the hospital, trying to find the right treatment while also seeking to do the best for her pregnancy.
Jessica quickly found a small community through Instagram and Facebook that helped her come to terms with her diagnosis. Though she found comfort in getting to know others with MG, it was difficult to find people who had her specific diagnosis of anti-MuSK+. Community is very important to her heart, having spent the years prior building a creative community for female artists.
MG has forced Jessica to slow down and be more firmly rooted in her identity and faith. She writes about the challenges and joys of raising two toddlers and finding fulfillment in her creative endeavors while juggling the symptoms of MG. Jessica is also passionate about holistic healing and pursues a healthier lifestyle through diet, exercise, and investing in her mental and emotional wellbeing. She hopes to raise awareness and inspire others to live healthier and happier lives by sharing her story.
Click here to read all of Jessica's articles on Myasthenia-Gravis.com.