Meridith O'Connor
Last updated: August 2021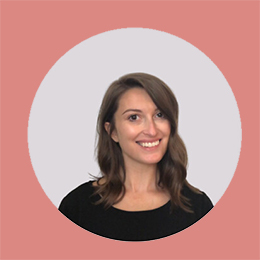 Meridith O'Connor is a patient advocacy specialist dedicated to unveiling the value of the patient experience. Meridith founded the Merit Option, a patient-focused consulting agency that provides her a platform to educate, engage, and empower those looking to gain insight on the patient perspective.
The solopreneur also has a personal tie to chronic disease; she has been managing her own diagnosis of myasthenia gravis since 2005. Meridith began writing and speaking publicly about her life with chronic illness at an early age, paving a unique path that has led her to an unconventional but thriving career in patient advocacy.
Born and raised in St. Louis, Meridith earned her bachelor of arts degree in psychology with a minor in healthcare ethics from Saint Louis University and later earned her master's degree in social work with a concentration in health from Washington University in St. Louis. She has worked in various settings including nonprofit organizations, mental health practices, outpatient clinics, and hospitals, but enjoys the flexibility remote work provides her with to maintain a healthy work-life balance.
Meridith wears many hats as a patient advocacy specialist and works with a variety of stakeholders in the healthcare industry. An avid writer, Meridith is recognized both nationally and internationally by several organizations dedicated to patient empowerment, education, and support. Her written work has been featured on numerous digital platforms and utilized to teach others about the chronic illness community and advocate for those within.
Meridith also frequently serves as an invited guest speaker for local and national organizations; collaborating with nonprofit agencies, academic institutions, and healthcare associations to promote awareness campaigns, advocacy efforts, and donor relations. Whether speaking to distinguished leaders or developing youth, Meridith appeals to a diverse set of addressees as a result of her intrinsic passion for helping others and consideration of the biological, psychological, and social factors that impact the giving and receiving of healthcare.
The third pillar of Meridith's role as a patient advocacy specialist is working as a consultant for healthcare companies. Meridith is a member of multiple patient advisory councils and provides input and intelligence for those looking to improve current practices and services. With collaboration and guided expertise, Meridith counsels her clients to respect the patient and provider positions as well as the general healthcare consumers. When participating in such partnerships, Meridith involves herself in the enhancement of organizational impact, branding and mission promotion, and vision formation and articulation. Her most recent projects have maintained a focus on clinical trial development, health literacy, and patient outreach.
When not busy working, you can usually find Meridith being a tourist in her own city of St. Louis or scouring the latest interior design and fashion trends. To learn more about Meridith's work, head to her website at www.themeritoption.com or her Instagram account, @themeritoption.
Click here to read all of Meridith's articles on Myasthenia-Gravis.com.