Valerie Sidhoum
Last updated: February 2023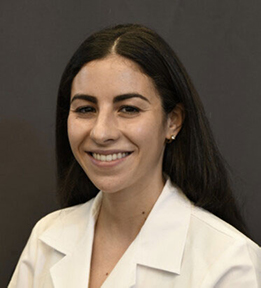 Valerie was previously a Health Care leader on Myasthenia-Gravis.com.
Dr. Valerie Sidhoum is a Neurologist in Philadelphia. She completed her residency at the Hospital of the University of Pennsylvania where she is also completing a fellowship in Neuromuscular Disease and electromyography (EMG).
Valerie loves all subspecialties of Neurology but has a particular interest in motor neuron disease and disorders of neuromuscular junction transmission. Outside medicine, Valerie enjoys spending time with her family, running outdoors, and dabbling in interior design.
Click here to read all of Valerie's articles on Myasthenia-Gravis.com.