Sponsored: You Are More Than Your gMG Diagnosis
By Alexion, AstraZeneca Rare Disease®
Living with generalized myasthenia gravis can be full of challenges and can have a real impact on your day-to-day activities. At times, it can leave you feeling overwhelmed and without a roadmap to navigate this new journey. But it's important to remember: gMG doesn't define who you are. And you don't have to go it alone.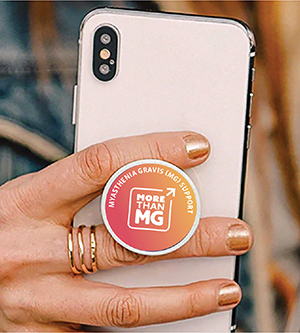 Keeping up with the latest information, resources, and research can make a big difference in helping to manage your generalized myasthenia gravis. Sign up now to stay in the know. Make sure to include your address and phone number – when you do, you'll receive a free "More than MG" PopSocket for your cell phone.
A note from Myasthenia-Gravis.com: The content of this article was provided by our sponsor. Myasthenia-Gravis.com does not specifically endorse or recommend the program, product, medications or therapies discussed in this article.