Relationships, Intimacy, and MG
Last updated: January 2023
Myasthenia gravis (MG) is a rare disease, a chronic condition, and often misunderstood. Coping with any one of those factors alone could place a strain on relationships, let alone managing all three. When it comes to MG, keeping up with a social life may take a back seat to prioritizing rest. Dating may be put on hold to avoid MG triggers, and physical symptoms can feel isolating.
In our 2022 Myasthenia Gravis In America Survey, we gathered information about the experiences of 547 people living with MG to learn more about how MG affects relationships and intimacy.
The significant impact
Fatigue and muscle weakness are among the most common MG symptoms. Nearly 9 in 10 report fatigue, and more than 8 in 10 have experienced muscle weakness (Q16). Understandably, lacking energy can make it difficult to maintain friendships, initiate new ones, or search for intimate relationships.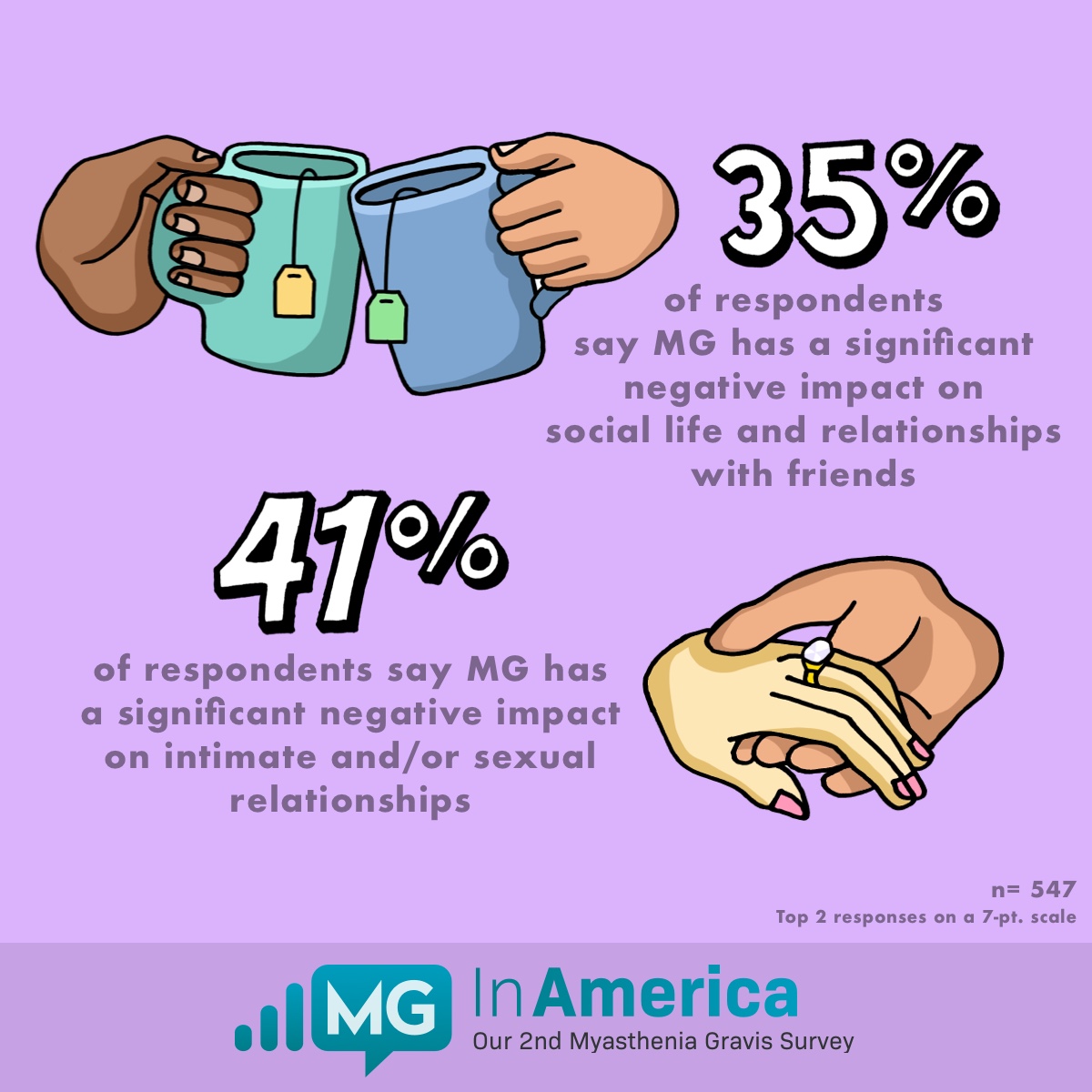 Dating and MG
While everyone's experiences are different, dating with MG can certainly be hard. One respondent shared, "I cannot see ever having a relationship again. I wouldn't want to burden anyone ... I am not happy about living a lonely life, but it is what it is" (Q33).
Typical dating activities may be inaccessible to some, and fluctuating energy levels make it challenging to plan ahead. MG also impacts sexual relationships. The physical symptoms of MG can be frustrating and take a toll on one's confidence.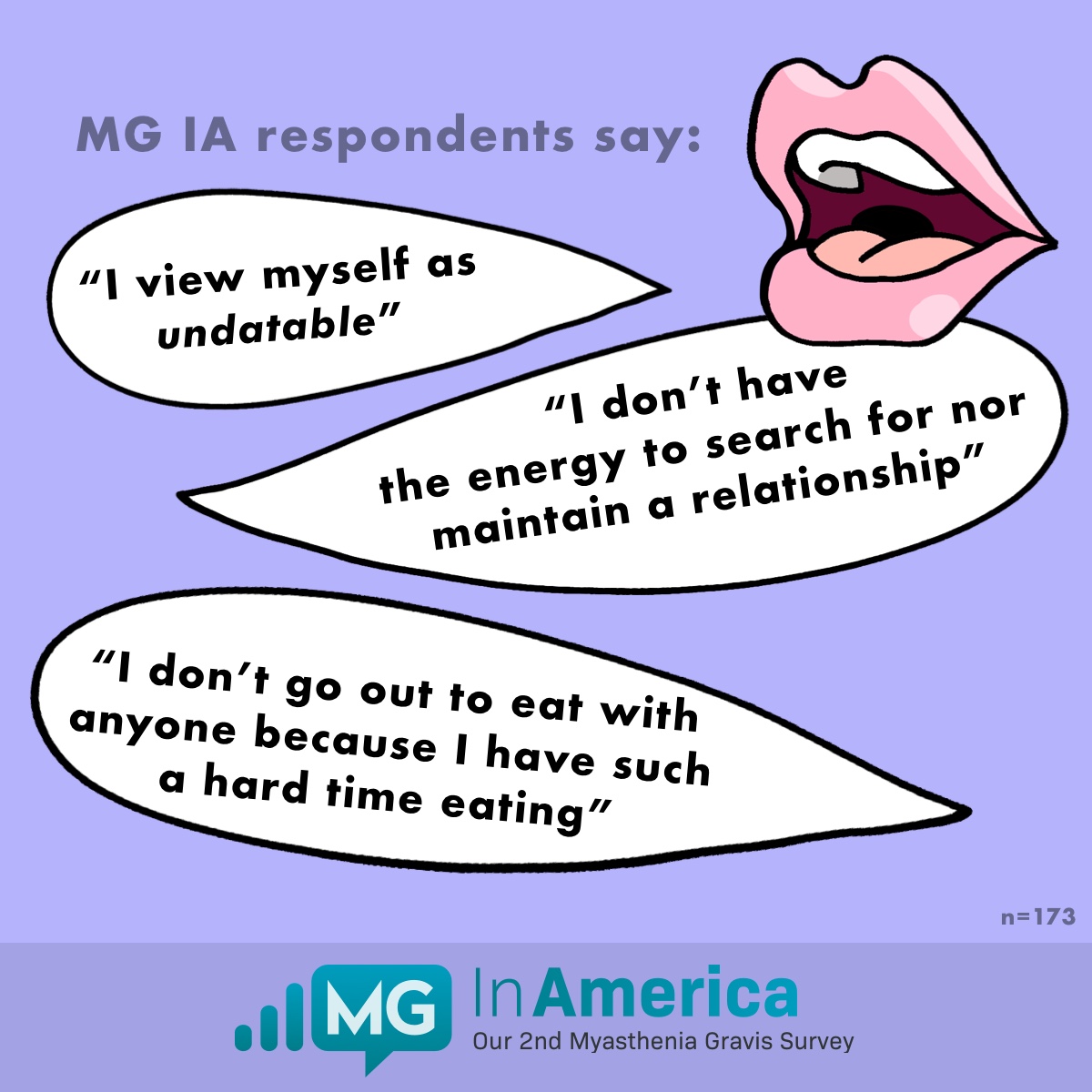 Quality of life
MG symptoms impact nearly all aspects of life. From maintaining relationships, to work, to the ability to fulfill household duties ... MG's effect is far-reaching. If MG has affected your quality of life, you are not alone. If you are looking for support, please reach out to the Myasthenia-Gravis.com community. You can also ask a question, post in our forums, or share your MG experiences.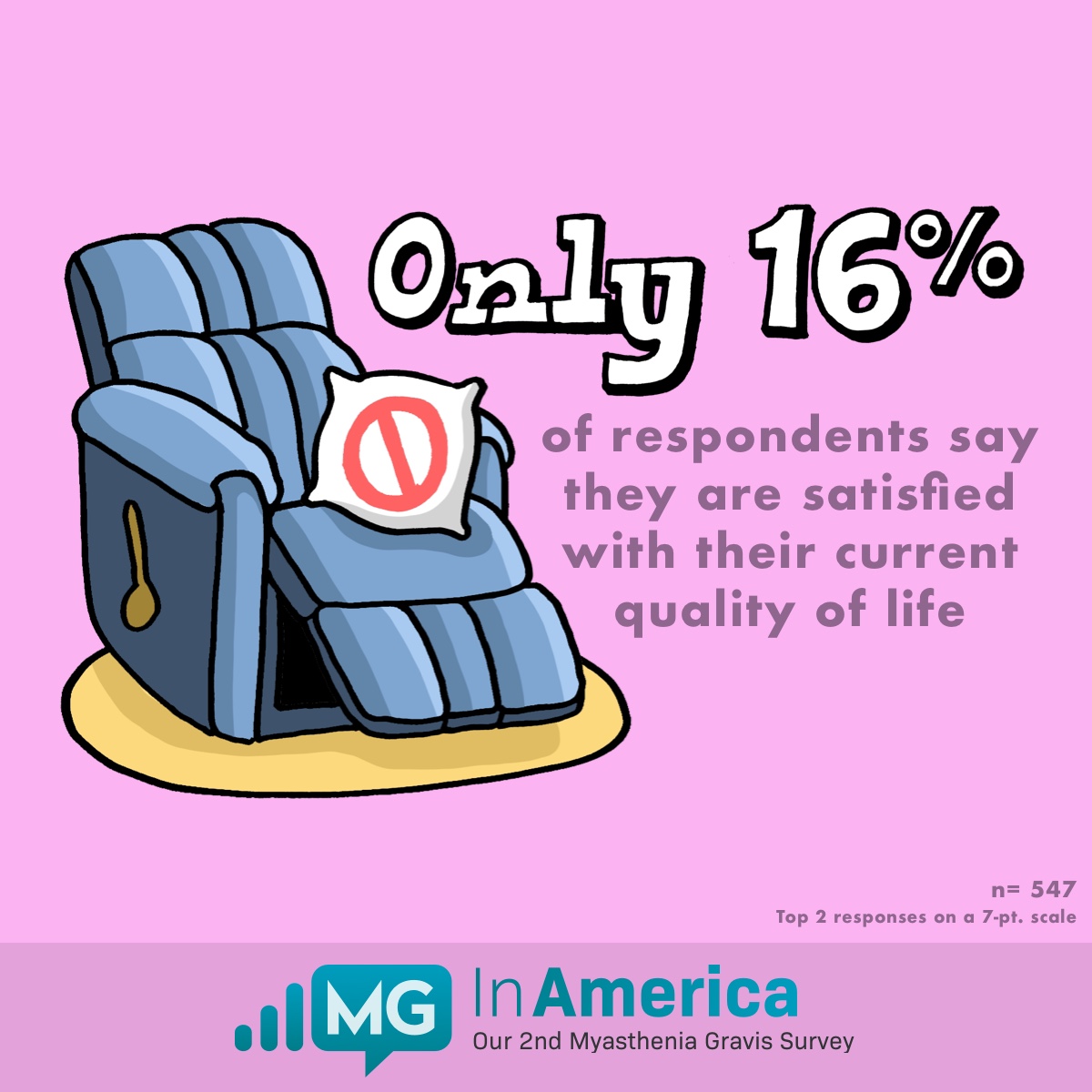 The Myasthenia Gravis In America Survey was conducted online from June 2022 through August 2022. The survey was completed by 547 people.

Community Poll
My most frustrating MG symptom is _____.